Hal Helms is a well-known speaker/writer/strategist on software development issues. Hal has a monthly column in "ColdFusion Developer's Journal" and has written and contributed to several books.
His latest book is "Discovering CFCs" available at techspedition.com. Hal holds training sessions on Java, ColdFusion, and software development processes. He is the author of the popular "Occasional Newsletter" series. For more information, contact him at [email protected] or see his website, halhelms.com.
Presentation




John Quarto: Formerly with NASA's Hubble Space Telescope, John holds a masters in astrophysics, and was a member of the Chicago Board of Trade's mid-am division before becoming chief technology officer of FutureNow, Inc. With clients such as Computer Associates, iProspect, Allegis, Dell, and the Perth Mint, his company maximizes conversion rates of clients via their patent-pending Perusasion Architecture M.A.P. process which incorporates expert persuasion techniques directly into the architecture, email marketing, design and development processes. He's a regular contributor to the popular GrokDotCom newsletter and co-author of the best-selling book "Discovering Fusebox 3". Presentation | Code


Sandra Clark, an advanced Macromedia Certified ColdFusion developer, is a Senior Software Developer with the Constella Group in Bethesda, Maryland.
She has contributed material to the ColdFusion 5.0 Certified Developer Study Guide published by Syngress Media/Osborne McGraw Hill and to the ColdFusion Developers Journal. She has also spoken at various CFUGS and ColdFusion User Conferences around the country. Sandra is an active proponent of applying accepted and proven web standards to development as a way of improving accessibility as well as making life easier on developers. She can be reached at [email protected] Presentation | Code



Jeff Peters, author of "Fusebox: Developing ColdFusion Applications" and "Discovering ColdFusion Lists, Arrays, and Structures", is a project manager and application architect based in Northern Virginia. After close to two decades in information systems, he still hasn't decided what he wants to be when he grows up. Jeff can be contacted at [email protected]
Presentation








Charlie Arehart is CTO of New Atlanta Communications, providing CFML integration for J2EE and .NET. A regular speaker at developer conferences, seminars, and user groups worldwide, Charlie is appreciated for his depth of knowledge on CFML and related technologies as well his ability to communicate to both beginner and advanced developers.
He brought those skills to bear as co-author the ColdFusion MX Bible, from Wiley, and he also serves as technical editor of ColdFusion Developer's Journal magazine, where he is also a regular columnist. A MM certified Advanced Developer and instructor, Charlie has worked with CFML since 1997 and in enterprise IT for nearly 20 years.
Presentation


Michael Smith is President of TeraTech, a 14-year old Rockville, Maryland consulting company that specializes in web and database development. TeraTech has developed sophisticated data-driven web sites for a wide range of organizations, from corporations to government agencies. In addition to ColdFusion, the TeraTech staff also have extensive experience in SQL databases, ASP, HTML, Access, Foxpro, Visual Basic and more.Michael has been programming for over 20 years and has been coding in ColdFusion since version 1.5 six years ago. He has an MA and BA from Cambridge University, England and graduated in the top 10 of his year. Michael runs the Maryland ColdFusion User Group and organized three very successful CF events including CFUN-2k with 700 attendees. Michael volunteers at ByteBack, a non profit organization which provides computer training for unemployed and under-employed inner city residents. He also is a frequent contributor to Fusion Authority, the ColdFusion Developer Journal and the CPCUG monitor.
Presentation


Ben Edwards is a Sun Certified Java Programmer and holds a degree in Computer Science from the Georgia Institute of Technology. He currently trains developers on software engineering practices focusing on Java, object-oriented programming, and software architectures. Ben is co-founder of the Mach-II project.
Presentation







**FUSEPANEL**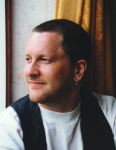 Sean Corfield, Macromedia's director of architecture, brings 20 years of technical and managerial experience in architecture, web technologies, and programming languages. He has expert knowledge in UML, OOA/D, CASE, C, C++, Java, SQL, Broadvision, ColdFusion, and HTML. He relishes a technical challenge both inside and outside of work and healthy technical debates. You can contact him at [email protected]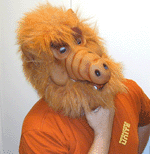 Stan Cox, legendary Fuseboxer, was born in Rio Linda, CA in 1977. "He was a bit of a 'slow starter'," his mother, Belinda Cox, remembers. "We bought him a computer because there was a screensaver program that fascinated him-he would watch that for hours: kind of a cheap babysitter. Sometimes, the computer was off, but Stanny would sit there and stare at the screen anyway." If Stan began as a "slow starter", he quickly outpaced all those he worked with. Stan pioneered the use of colored table cells and pushed the boundaries of different font colors-even within the same word. The result was sheer genius. "One looks at the work and says.Stan Cox!" exclaimed Thomas Evans, CEO for GeoCities. When Stan learned about Fusebox, he found a home. Stan challenged the status quo of Fusebox, prodding them, for example, to explore new ways to use the blink tag. "People know about me from Fusebox," said Steve Nelson, one of the founders of Fusebox. "What they don't know is to what degree my entire philosophy was shaped by Stan. It's impossible to underestimate his contribution to the Fusebox community." More recently, Stan has moved from sheer technical Fusebox virtuosity to concern over the Fusebox community itself. This has led to the much-respected "Meany List"-an updated listing of all those who have been less than supportive within the Fusebox community. "I guess I never really cared about Fuseboxers," said Hal Helms, an author and trainer on Fusebox. "I just looked at them as so many fuses. Or so many circuits. I could never quite keep those two things straight. Anyway, all that changed when I appeared on Stan's Meany List. It really caused me to reevaluate my perspective on things. Now, I'm still on Stan's list-but I feel bad about it." Stan's participation on Fusebox lists and forums varies, depending on the consistency of his meds, but one thing is sure: whenever Fuseboxers gather, they inevitably reflect on Stan Cox-the man, the myth, the mullet.
If you have any questions, contact
[email protected]
| HOME | DIRECTIONS | HOTEL | SCHEDULE |
| TOPICS | SPEAKERS | REGISTER | CF CONF CENTRAL |