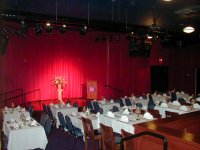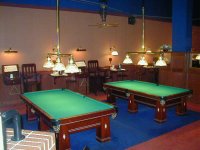 Did somebody say, BEER?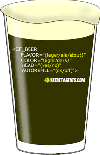 CF_Scale Panel

Submit and/or view questions for the panel.
Learn how to optimize and scale your CF apps from the Pros. Both Doug and Robi have written sites that have successfully scaled to millions of hits per day and will be sharing practical tips and tricks on what you can do to your site to improve both performance today and scaling in the future... If you have ever had a slow page or server bog down this is the class for you!
What Does Scalability Mean?
Examples of Scalability
Getting Started
Growing Quickly
Round Robin DNS
NT/SQL Clustering
Bandwidth Limits and Costs
Creating a "Staged" Environment
What Servers to Buy?
Cold Fusion Administrator
Cold Fusion Scalability Issues
CF-Session Variables
Database Suggestions
Web Log Analysis
How to Monitor Your Systems
Q&A panel
After you have filled your head with new ideas about creating web sites, fill your stomach with an excellent buffet dinner at Dave and Busters and then meet the challenge of the Midway arcade games such as 19th Hole, Billiards, Chicago Shootout, D&B Downs, D&B Speedway, Galaxian, Iwerks Turbo Ride, M4 Motion Simulator, Shuffleboard, and Winner's Circle while enjoying the open bar. Steve Nelson of SecretAgents.com will be giving everyone a CF_Beer glass.
Mike Prince of LogViewer will be giving away some freebies.

Speakers from 11am - 5pm

Fun from 5pm - 10pm

See the Schedule of Events
Speakers Doug Nottage of Autobytel





Robi Sen of Granularity




Jeff Tapper of G.Triad





Matt Liotta of TeamToolz