Seventh Underground Event
October 15th, 2005 10:00am - 5:00pm
Anaheim, CA


Hal Helms: How Domain models save time
Do you keep reinventing code at your organization time after time? Learn how to organize your business objects to save time.

Simon Horwith: Paper Prototyping and Architecture
In this hands on session Simon will show you how he saves time prototyping and architecting on paper! Learn new tips to deliver better quality software that your clients will love to use.


Bogdan Ripa: Dreamweaver on steroids
In this session, Bogdan will explain you some must-knows about expanding what Dreamweaver can do.


Michael Smith: Security Round Table.
Are your websites secure from hackers? What best practices should you be using in your code? What about database security? Are your credit card records safe? Join in this dicussion to learn what others are doing and what the best security practices are.


Jared Rypka-Hauer: Tidy Code... the Secret to Eternal Happiness
OK, so tidy code may not make you happy, but it does make your life easier. Join us in a discussion about practices, preferences, needs and ideas regarding keeping code neat, organizing code, and keeping applications from becoming a tangled bowl of cooked spaghetti. Remember, tidy code is happy code... and happier developers. As this session is geared toward discussion, specific topic coverage will vary.

Panel Q&A session
Ask the experts your questions in this panel section.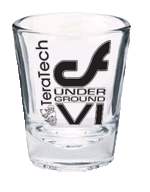 Sponsors